Introduction
When you are devising to take a house or an apartment for rent, it is not always possible to locate a Vastu-complaint one. Many homeowners or builders focus on aspects such as their budget and the creation of open spaces instead of making their property as per the principles of Vaastu Shastra. Hence, as tenants, it becomes your responsibility to take a property on rent just after ensuring that it is constructed according to the guidelines of Vastu to ensure the wellness of your family members.
Thus, here we have brought together a long list of Vastu tips for your house that you will take on rent to ensure that everything goes well once you relocate there.
Things to Check during Renting A Home
Property's history: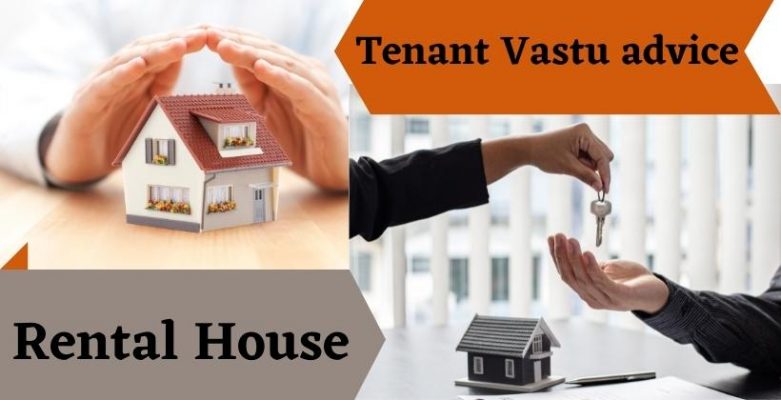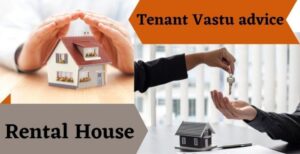 As a tenant, you are required to check the history of your rented house. Make sure there are no unfortunate events that had taken place in your rented house before.
Purifying:
A properly purified and well-lit house is good to take on rent. It will secure a positive inflow of energy.
Location:
This is an essential aspect to consider while taking a flat for rent. Houses close to traffic zones, power plants, electric poles, or graveyards are bad.
Vibes of the house:
As soon as you come into your new rented flat, a certain vibe will touch you assisting you to decide whether you want to stay there or not.
The flow of energy:
Avert taking a house on rent with an electric pole or a mobile tower in the environs. They will block the flow of energy.
Vastu Tips for Rented Houses
1. Location of the entrance door
The main door of the house determines the Vastu of your house. It is the conveyance point of all sorts of external energies. An entrance door placed in the right position will ensure that just the right and positive energies flow into your house. differently, a negatively placed prime door welcomes financial and health problems.
A North and East facing rented house is a perfect one. A West-facing rental home is best for businessmen, traders, property dealers, stock brokers, IT professionals, etc.
You can as well as keep a Shri Yantra or Ganesha statue of the image at the entrance to make sure that a positive flow of energy in your rented accommodation.
2. The direction of the kitchen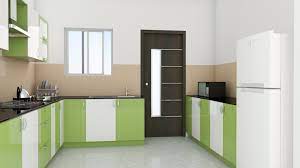 As per Vastu Shastra, a properly-located kitchen in homes will assure wealth and physical health. The perfect location for the kitchen in a rented house is the South of the South East or northwest direction. Avert renting a home with a kitchen in the South West or North direction.
3. Position of toilet and bathroom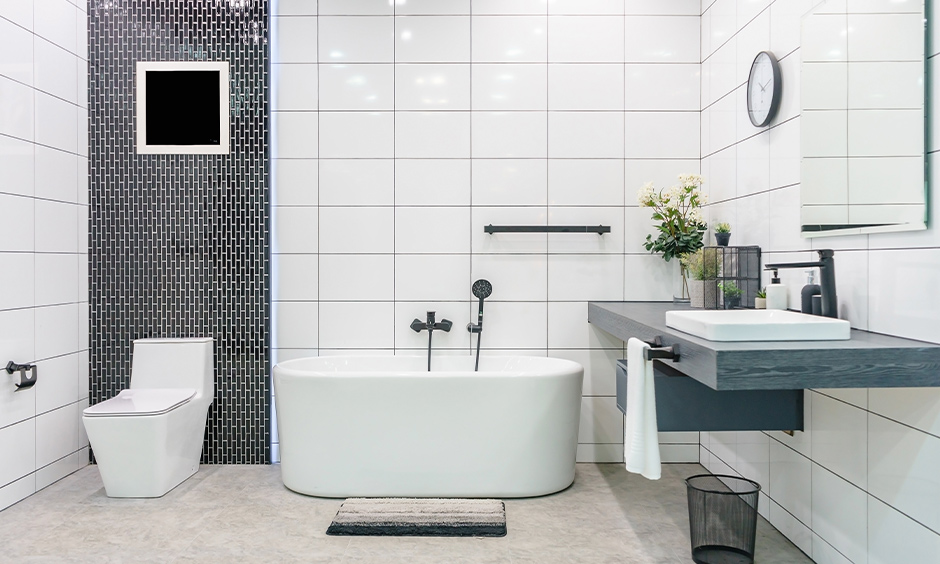 According to the Vastu guidelines, the toilet and bathroom in a house recommend the disposal of unwanted things from your life. This keeps the human body functioning in an accurate and streamlined way. When a toilet or bathroom is situated in an inappropriate direction, it will avert positivity from your home. South West and North East corners of your house are not appropriate for toilets in a house.
4. Location of bedroom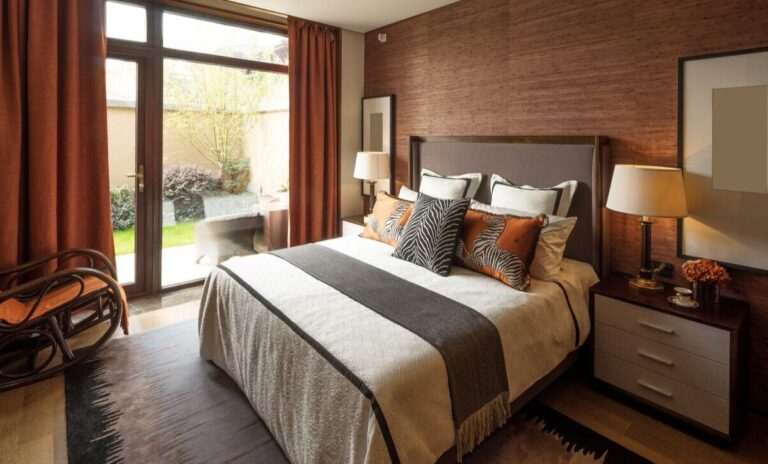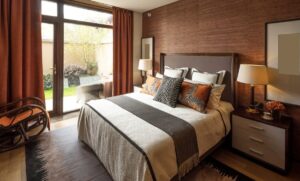 As this is the place where you relax after a tiring day at work, it is significant to decide its location carefully. As per Vastu Shastra, a bedroom in the South East direction results in good mental and physical health. A North-facing bedroom is appropriate for an actor, socialite, or politician. A South-facing bedroom is best for sportsmen, lawyers, or people from the armed forces. A West bedroom is helpful for IT professionals, businessmen, or a trader.
5. Colors for wall paints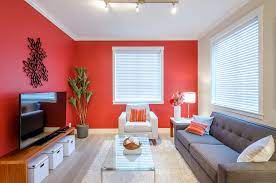 Colors have the potential to have psychological brunt on the minds of people. They have the power of creating stimulation in the brain and evoke various sentiments in people via their vibrations. Hence, choosing a paint color for your rented home needs great thinking as a wrong selection can push you into mental stress.
6. Vastu for Puja room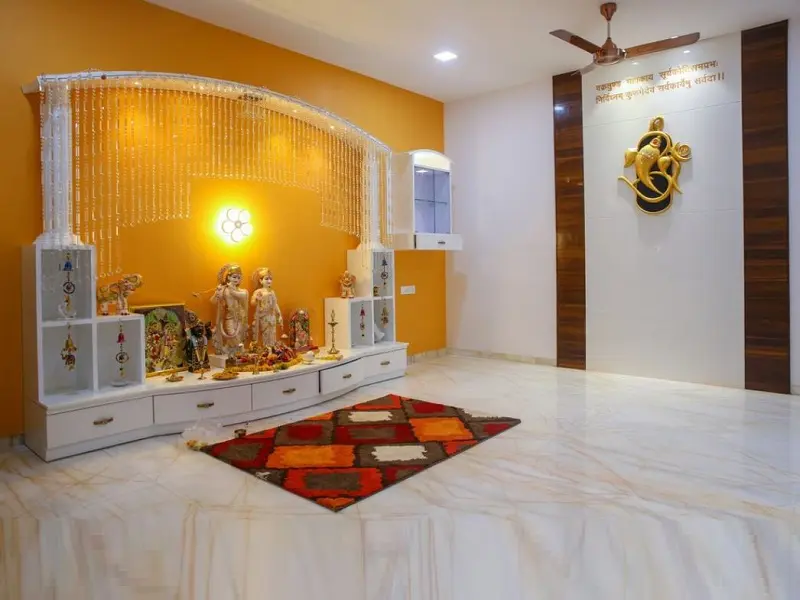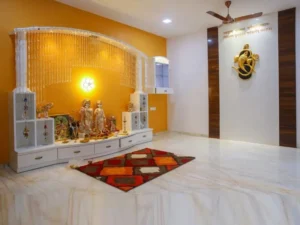 As the Puja room is one of the most crucial places in a home, so, immense care should be taken when selecting its location. The right direction of your Pooja room will assure an inflow of positive energy in your rented home. The best place to place the Puja room would be in the North-East corner of your house. A puja room must be set initially after you move into your new rented home.
Other Vastu Shastra Tips For Rented Houses
Adhere to these full-proven Vastu tips for your rental home to ensure peace and positivity in your home.
Retain flowers and plants in your rental house.
Mop your floor with salt water daily to cleanse it.
Ensure that the rooms have pleasant smells. Utilize incense sticks or room freshener.
Play peaceful music or divine songs in the morning for a peaceful ambiance.
Ensure that the clocks in your house are always working.
Want to know more about such information about your house, office, or flat, check our website-https://anjaneyvastu.com/
You can as well as call/message on this WhatsApp number-+91 97167 064364 for more details.